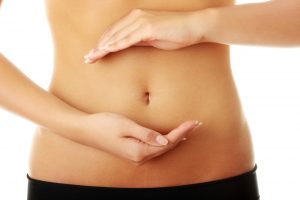 If you're looking to restore balance to your body in a holistic way, the team at The Gut Authority can help. Our mission is to find the source of health issues and promote healing. Let us help you today.
Restore Gut Health With Holistic Healing
Perhaps you're dealing with insomnia or digestive discomfort but you don't know why. We can help you figure that out. When you schedule a consultation with us, a holistic healing doctor will go over your medical history and current lifestyle.
We use a combination of functional medicine and chiropractic techniques to uncover the source of illness and get you back to feeling better. We help clients with issues such as:
Gluten allergies
Leaky Gut
Irritable Bowel Syndrome (IBS)
Crohn's Disease
Anemia
And other digestive disorders…
Don't hesitate to give us a call if you're dealing with these or other health issues. We believe that almost all disease originates in the gut and that a healthy gut is essential to a healthy life.
We began with a detailed series of questions about you and your health history, as well as appropriate laboratory tests selected specifically for you. We then evaluate the results in order to look deeper into your individual health issues and help us locate the problems that may be causing them. Finally, we develop a strategy which is unique to your health needs and which will help you heal naturally.
We Have Clients from the Eastern Shore as well as from Mobile and Mobile County, Alabama
We're proud to accept clients who live in Mobile, Alabama and the surrounding community. Our office is located at 9113 Merritt Lane , Daphne, Alabama 36526. We're less than 45 minutes from most of the greater Mobile area.
If you live in Mobile, you can get to our office by:
Locate Interstate 10 East and merge onto it.
Take Exit 35B toward US 90 East and then turn left onto US 90 East.
Make a right onto County Road 13.
After about a mile, turn onto Merritt Lane.
You'll see our office on the right.
It's not hard to find our office. Once you see the Williamsburg Office Park, you'll know you have the right place. We're located inside the building with the GUT AUTHORITY sign out front.
Looking For A New Approach?
If you're tired of dealing with chronic health issues, come and see us at The Gut Authority. We're more than happy to meet you and make a plan for you to feel better naturally. We look forward to seeing you.