If you're ready to heal your body instead of just treating symptoms then you're in the right place. Dr. Mashner at The Gut Authority looks at your entire body when treating your health issues. We'll work to help you restore balance to your body so you can live the healthy life you're body was meant for.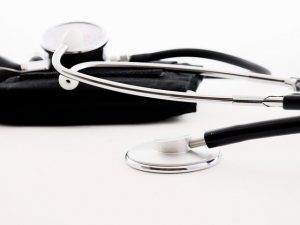 Functional Medicine for Your Health
Traditional medicine works to help with your symptoms. Often, you're prescribed something that brings on other symptoms. You can get caught in a vicious cycle of taking more meds to help with all the symptoms.
When you come to our office, we'll discuss your environment, lifestyle, diet, and health history to help us paint a picture of what's really going on. We'll couple that with different tests to get to the actual cause of your health problems. We'll then come up with a plan to help restore balance to your body and equip you with the tools you need to heal your body.
Getting to Our Office from Fairhope
Even though our office is located in Daphne, AL we enjoy serving the community in Fairhope, AL as well as the residents living in the zip codes 36533 and 36559. We're located at 9113 Merritt Lane. To get here from Fairhope, just follow these directions:
Follow Eastern Shore Trail/ N Section St
Turn right onto AL-104E
Turn left onto Co Rd 13
At the traffic circle, take the 2nd exit to stay on Co Rd 13
Turn left onto Merritt Lane
Our office is in the red brick building just across from the Dollar General. If you need help getting here then please give us a call! We love working with the people of Fairhope and the surrounding communities.
Chat with Our Friendly Staff
If you're ready to get off all of the meds and start living a better life, then functional medicine is right for you. The Gut Authority is excited to work with you and provide the support you need. Call our team today so we can get your appointment scheduled!