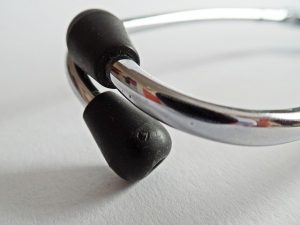 Functional medicine operates on the basis that your body was designed to be healthy. Our goal is to empower you to help your body return to this healthy, balanced state. Dr. Mashner at The Gut Authority has helped many residents in the Daphne area and is ready to help you too!
Our Whole Body Approach
Functional medicine looks at your whole body to determine what's causing your health issues. We don't just look at the symptoms and then try to treat those. Instead, our goal is to figure out what's causing those symptoms and then give you the tools to help your body heal from within.
Some of the issues we can help you out with include:
Anemia
GERD
Malabsorption
Crohn's Disease
Inflammatory Bowel Disease
Leaky Gut
And many other issues!
After we figure out what's causing your symptoms, then we'll come up with a unique plan. We'll offer you guidance and support to help you through the process so that you can start living a better life.
We Help the People of Foley
Our team has helped many of the residents in Daphne but also sees residents from surrounding communities. Our office is located at 9113 Merritt Lane, Daphne AL. We're happy to serve the community in Foley, AL as well as those that live in the zip codes 36535, 36536, and 36580. To get here, just follow these easy directions:
Follow AL-59 N for about 17 miles
Turn left onto US-90 W
Take a left onto Co Rd 13
Turn right onto Merritt Lane
If you need help getting here then give us a call! We're always happy to help you out.
Call Today for Your Appointment
If you're ready to start healing your body instead of just taking more medications, then functional medicine is the right choice for you. The Gut Authority can help you get on the right track. Call our team today!