If you're looking for alternative ways to treat your issues, then The Gut Authority is here to help. Our team will work hard to get to the root cause of your issues instead of just treating symptoms. Here at The Gut Authority, we have a functional medicine doctor in Pensacola, FL 32501, available to assist you. We enjoy getting to help out our community and look forward to meeting with you!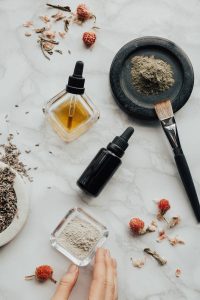 How Functional Medicine Can Help
Functional medicine is a good option for those who are frustrated with traditional medicine. Dr. Mashner will take the time to listen to your needs and provide solutions to fix the issue rather than just help with symptoms. Some of the common issues we see here in our office include:
Heartburn
GERD
Leaky gut
Inflammatory Bowel Disease
Anemia
Malabsorption
And more!
We provide nutritional and lifestyle changes to help you out with your issues and offer the support you need to help your body heal.
Directions to Our Office from Pensacola
Our team enjoys helping out the community in Pensacola, FL and those residing in 32502, 32503, and 32504. Our office is in Daphne, AL at 9113 Merritt Lane. To get to our office from Pensacola, follow these easy directions:
Follow the I-110N
Merge onto the I-10W for about 40 miles
Take exit 38 for AL-181 towards Spanish Fort/Daphne
Turn right onto US-90W
Make a left turn onto Co Rd 13
Finally, Turn right onto Merritt Lane
It should take you about 45 minutes to get to our office. If you need any help getting here, feel free to give us a call!
The Gut Authority is proud to serve the surrounding communities with this service and many others!
Chat with Our Team Today!
Our team can help you out if you're looking for a more natural way to balance your body. Dr. Mashner at The Gut Authority offers a holistic approach to treating your issues. Give us a call today so you can get started with our functional medicine doctor in Pensacola, FL 32501!