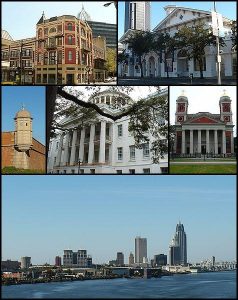 Our healthcare team at Functional Nutrition and Medicine is happy to serve the people in Mobile, AL and the surrounding areas. It is our mission to bring holistic and natural remedies to everyone in the community. We love creating a customized functional nutrition plan for each of our patients.
Using Functional Nutrition For Chronic Health Issues
We understand that it's frustrating to deal with chronic health issues. It is our goal to find the source of your health issues and make a plan to restore your body's natural balance. We do this with a holistic combination of nutrition and chiropractic techniques.
Our approach to functional medicine works to treat chronic issues such as:
GERD (Gastroesophageal Reflux Disease)
Irritable Bowel Syndrome
Leaky Gut
Gluten Allergies
And many other digestive disorders…
We know that the not everyone responds to the same methods so we create a special plan for each patient.
We Are Proud to Help Patients in Mobile
We are so thankful to bring our knowledge of functional nutrition and medicine to patients in Mobile, Alabama and the surrounding areas. Over 195,000 residents live here in the county seat of Mobile County. We love being one of the largest cultural centers along the Gulf Coast.
Whether you like to spend your time indoors or along sandy beaches, our community has something for you to enjoy. Visit one of our many historic museums or spend the day sailing on along the Emerald Coast. If you want to learn more about our area, visit the Mobile Chamber of Commerce for more information.
Call Our Office For A Consultation
If you are struggling with chronic health issues, call our office in Mobile, Alabama today. We'll get you set up with a health consultation and create a plan that fits you. Let us help you restore balance to your body with a safe and natural approach to nutrition and medicine.