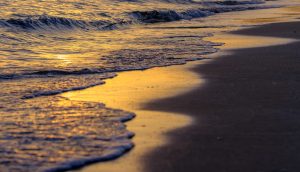 The staff at Functional Nutrition and Medicine in Orange Beach diligently works to provide our patients with holistic and natural care. We care for residents in Orange Beach, Alabama and the surrounding areas. Our goal is to help patients live healthy lifestyles by using a natural approach to medicine. We love creating lasting relationships with all of our patients.
We Create A Custom Function Nutrition Plan Just For You
When you come into our office for the first time, you will receive a health consultation with our doctor. We want to get to know you and your health history so we can provide the best care. You can expect a comprehensive health exam as well as lab tests to determine the best nutrition plan.
After the doctor looks over your lab results, we'll schedule a follow-up appointment and go over your personalized holistic health plan. We work to restore balance to the body from the inside out.
We Take Care of Patients in Orange Beach
Our holistic team loves helping the people in Orange Beach and the surrounding cities. Our city has over 5,400 residents here in Baldwin County, Alabama. Located near the Gulf of Mexico, we enjoy a subtropical climate that is perfect for spending weekends on the white sandy beaches.
Most of the residents enjoy surfing, fishing, sailing, and eating fresh local seafood at different restaurants in the nearby areas. If you want to learn more about our community, visit the South Baldwin Chamber of Commerce for more information. We look forward to getting to know you better.
Call Us Today For A Health Consultation
If you're looking for a natural approach to healthcare, call our Orange Beach office today. Let us schedule a health consultation and get you on the road to recovery. You'll love our natural functional medicine approach to restore your body's systems and help you live your best life.