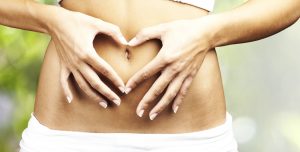 If you're dealing with chronic health issues you can't explain, the Gut Authority can help you find answers. We use a special combination of functional medicine and chiropractic techniques to find the source of your pain. We help many people each day and we'd love to help you too.
Looking For a Holistic Healing Doctor?
Many people struggle with pain and fatigue and they don't know why. There are many factors that affect our health and wellness. Your gut health is responsible for many digestive issues you may experience. That is why we start there.
Our holistic methods can help uncover digestive issues such as:
Ulcers
Irritable Bowel Syndrome (IBS)
Gluten allergies and sensitivities
And others…
We will sit down with you and learn about your medical history and current lifestyle. We believe that heredity and other factors play a large part in your health. Together, we can make a plan to help you recover from health issues in a natural way.
Directions to Our Office From Pascagoula, Mississippi
We're happy to see patients that in Pascagoula, Mississippi and the surrounding cities. Our office is located in Daphne, Alabama which is about an hour away. If you live in Pascagoula, it's not hard to find our office.
Locate Interstate 10-East and head toward Mobile, Alabama.
Keep left to stay on I-10 East for several miles.
Take Exit 35B for US-90 East. You'll pass an O'Charley's Restaurant.
After a couple of miles, make a right on County Road 13.
Turn right onto Merritt Lane.
You'll see our office on the right.
Our practice is inside the Williamsburg Office Park. We invite you to park in the parking lot and come inside.
Contact Us For A Consultation
If you're looking for a holistic way to recover from your health issues, call the Gut Authority today. We'll schedule you for a consultation and get you feeling better soon.