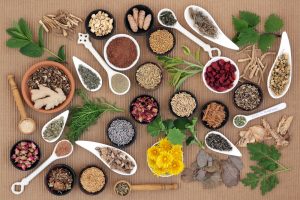 Holistic medicine looks at your body as a whole and sees that all your systems work closely together. Often, symptoms are all just part of a bigger issue. Once we can find the root cause, we can work with you to help you heal your body so that you can live a better life in the long run. Dr. Mashner and the team here at The Gut Authority enjoy helping out the community in Gulf Shores, Alabama and surrounding areas.
How Functional Medicine Can Help You
Traditional medicine just looks at your symptoms. Medication is given to ease these symptoms and often the medication given leads to other health problems. Functional medicine works to get to the root cause so that your body has the power to heal from within. We can work with you to help out with a variety of issues such as:
Anemia
Malabsorption
Heartburn
Crohn's Disease
Leaky Gut
And many other gut issues!
The gut is the center of your health. You'd be surprised at how many other health problems are related to poor gut health. That's why we work to heal your gut and restore balance to your body.
How to Get to Us from Gulf Shores
Our team enjoys getting to help out the community in Gulf Shores, Alabama and surrounding communities in 36547 and 36561. Our office is located at 9113 Merritt Lane in Daphne, Alabama. If you live in Gulf Shores, then follow these easy directions to get to our office:
Take AL-59 N to County Rd 12 S
Turn left onto Foley Beach Express
Turn right onto Baldwin Beach Express/County Rd 28 S
Turn left to merge onto I-10 W
Take exit 38 for AL-181 towards Spanish Fort/Daphne
Take a sharp left onto AL-181 S
Turn right onto US-90 W
Turn left onto Co Rd 13
Turn right onto Merritt Ln.
Our office is on the right in the brick office building.
Contact Our Team Today
The Gut Authority enjoys getting to see you living a healthy life. If you're tired of hearing that no one can help you or if you feel that you aren't getting the help you need from traditional medicine, then maybe it's time to take a different approach. Give our team a call today so we can get started on helping you out!