Holistic practices have been around for millennia and it has proven to be an effective method of care for the whole person. A malfunctioning gut can lead to many health issues so it is important to balance the body to promote internal healing. The Gut Authority believes in healing the body from the inside out with natural remedies to promote lasting bodily repair. This is why we have a Holistic Medicine Practitioner able to serve here the Bay Minette, AL 36507 area.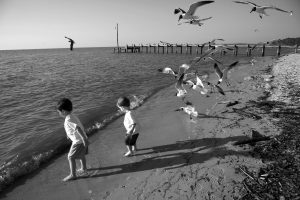 Promoting Balance with Functional Medicine
Using a combination of functional medicine and chiropractic remedies, a specific plan is made for each patient. Our techniques find the source of the health issues and promote overall balance in each individual. We use nutrition, exercise and lifestyle guidance to focus on factors that can be changed to improve health and wellness. Our chiropractic treatments heal and treat many gut issues including:
Crohn's Disease
Leaky Gut
Irritable Bowel Syndrome
GERD (Gastro-Esophageal Reflux Disease)
Ulcers
And much more.
According to recent research having a healthy gut and a wide variety of healthy bacteria can enhance the immune system, improve symptoms of depression, help combat obesity and many other things.
Serving all of Alabama
Our office is located in the bay city of Daphne, Alabama. Our office is located at 9113 Merritt Lane, Daphne, Alabama, 36526. It is a short 33-minute drive from Bay Minette. From downtown Bay Minette:
Take highway 31/Bay Minett bypass south to AL 181 S.
Continue on AL 181 until Champions Way.
Turn right onto US 90 W
Turn left onto Co Rd 13
Turn right onto Merritt Ln.
Our office is on the right.
The Gut Authority is proud to also serve the surrounding areas.
Take Control of Your Health Today
There is no need to rely only on traditional medicine that treats the symptoms rather than the problem. Contact our office for a consultation with a practitioner that takes your whole wellness into account.