A holistic medicine practitioner works to treat your body as a whole and we have one ready to assist you in Gulf Shores, AL 36542. We want to get to the root cause of your issue instead of just treating symptoms. The Gut Authority wants to see you start living your best, healthiest life!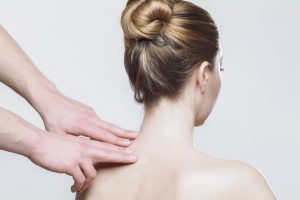 How A Holistic Medicine Practitioner Can Help
We'll first work to figure out the root cause of your problem. Then, we'll give you guidance and the right tools so you can heal your body from within. We have effectively helped many with the following issues:
GERD
Leaky gut
Peptic ulcers
Irritable Bowel Syndrome
Malabsorption
Anemia
And more!
Our main focus is on restoring your gut balance because a dysfunctional gut causes problems all over your body.
Getting to Our Office from Gulf Shores
Even though our office is located in Daphne, AL, we can help you out in the Gulf Shores area. Our address is 9113 Merritt Lane, Daphne, AL 36526. The fastest route to our office is as follows:
Take AL-59/ Gulf Shores Pkwy for about 7 miles
Turn right onto County Road 12 S
Turn left onto Foley Beach Express
Turn right onto Baldwin Beach Express/ County Rd 28 S
Turn left to merge onto I-10 W
Take exit 38 for AL-181 toward Spanish Fort/Daphne
Turn right onto US-90 W
Turn left onto Co Rd 13
Turn right onto Merritt Ln
Our office is located in the brick building known as the "Williamsburg Office Park". If you need help locating our office, feel free to give us a call!
The Gut Authority is proud to offer many other services to the surrounding areas.
Call Today to Schedule Your Appointment
The Gut Authority will work to figure out what's causing your symptoms. Our team will guide you through the entire process and give you the support you need to ensure you can restore your body's balance. When you need a holistic medicine practitioner in Gulf Shores, AL 36542, give us a call today so we can get started.