If you're ready to get to the root cause of your issue instead of just treating symptoms, then you're in the right place. The Gut Authority will work to figure out what's causing your issues through our Holistic Medicine Practitioner in Mobile, AL 36525. Then, our team will equip you with the tools you need to help your body heal from within.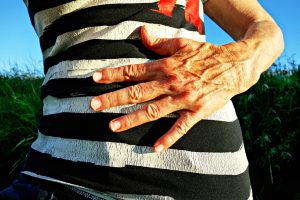 Holistic Medicine Provides Treats the Root Issue
Traditional doctors typically just work to treat the symptoms. Most of the time, the medications they prescribe will cause an entirely new set of problems as they imbalance your body even more. Holistic medicine works by healing the root cause of your issues. We've helped many people with problems such as:
GERD
Crohn's Disease
Inflammatory Bowel Disease
Anemias
Ulcers
Leaky Gut
And many other gut problems!
Our team will give you the guidance and support you need so you can start living your best life and once again enjoy the activities you love.
How to Get to Our Office In Daphne
Our team enjoys getting to help out the community in Mobile, AL and surrounding areas. Our office is located at 9113 Merritt Lane, Daphne, AL 36526. To get to us from Mobile, follow these directions:
Follow the I-10 E for about 8 miles
Take exit 35B for US 90 E
Turn right onto Co Rd 13
Turn right onto Merritt Ln
You can find us in the Williamsburg Office Park across from the Dollar General store.
Call the Gut Authority
The Gut Authority enjoys getting to help out our community. We want to help bring balance back to your body so you can live the healthy life you dream of. Let our Holistic Medicine Practitioner in Mobile, AL 36525 help you. Give us a call today so we can schedule your appointment.