If you're ready to start living a healthy life and pain-free life, then we're ready to help you out! The Gut Authority will work hard to invest the time necessary to figure out the root cause of your problems. We have a Holistic Medicine Practitioner in Orange Beach, AL 36530, ready to help. Dr. Mashner takes a holistic approach to heal your body and focuses natural healing to help your body from within.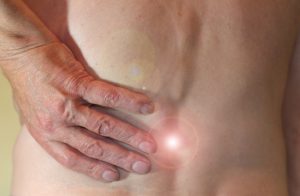 Why You Need Holistic Medicine
We do more than figure out what's causing your issues. We'll also provide you with the right tools to restore your body's balance and get you on your way to a healthy life. Our team will give you the guidance and support you need so you can make the lifestyle changes necessary. We can help treat issues such as:
Leaky Gut
GERD
Inflammatory Bowel Disease
Gluten disorders
Anemias
Ulcers
And many other gut issues!
We rely on a partnership built on trust. We can give you the tools you'll need to heal but it's up to you to follow through with the necessary changes to your diet and life.
Our Office Is In Daphne
Even though our office is located at 9113 Merritt Lane, Daphne, AL 36526, we enjoy getting to serve you in Orange Beach, AL, and surrounding cities. To get to our office, follow these directions:
Follow the Foley Beach Express
Turn right onto Baldwin Beach Express. County Rd 28 S
Turn left to merge onto I-10 W
Take exit 38 for AL-181 towards Spanish Fort/Daphne
Turn right onto US-90 W
Turn left onto Co Rd 13
Turn right onto Merritt Ln
You can give us a call at 251-626-1234 if you need help finding our office. We are located just up from the Dollar General store in the Williamsburg Office Park.
Speak with Our Team Today
If you're tired of feeling the way you do and missing out on activities you enjoy because of your health, then our team is ready to help you. The Gut Authority can equip you with the tools you need to help your body heal from within through our Holistic Medicine Practitioner in Orange Beach, AL 36530. Give us a call today so we can get started.