Our team of holistic medicine practitioners at The Gut Authority proudly offers a unique approach to holistic medicine and overall wellness. We specialize in holistic healing methods, functional medicine, and chiropractic care to restore your body's natural healing ability. Our holistic medicine practice can be found in Daphne, Alabama and other areas. We also proudly serve the people of Pascagoula, Mississippi area and nearby cities.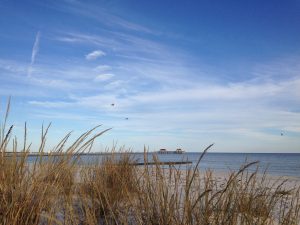 We Specialize in Functional Medicine
Functional Medicine Doctors believe that our bodies are designed to be healthy. Our holistic healing approach promotes repair and restoration that starts in the gut and moves throughout the body. We use your health history, a comprehensive exam, and functional testing to help come up with a plan of action designed specifically for you. Maintaining a healthy gut can help to prevent more serious conditions, such as::
If you struggle with any of these issues, addressing your gut health may help relieve uncomfortable symptoms in your body and promote recovery. Arming our bodies with the right weapons is our best defense in maintaining optimal health.
Holistic Medicine Practitioner in Pascagoula
Our functional medicine team loves serving patients that live in Pascagoula, Mississippi area and the surrounding communities. You can find our office at 9113 Merritt Lane, Daphne, Alabama, 36526. If you live in Pascagoula, the quickest route to our office is:
Take I-10 East toward Mobile, Alabama
Take Exit 35B for US-90 East, stay in the left lane to make left onto US-90 East
Make a right onto County Road 13
Turn Right onto Merritt Lane
Our office is located on your right in the Williamsburg Office Park
If you have any trouble finding us, please give our office a call at (251) 626-1234. The Gut Authority is proud to serve the 39568, 39581, and other surrounding areas.
Call Us For An Appointment Today
If you're ready for a fresh approach to your health, call our team at The Gut Authority today. We'll set you up with an appointment with our holistic medicine practitioner for a complete comprehensive examination. We look forward to helping you achieve your wellness goals.