If you're looking for a new holistic medicine doctor near me, then look no more, our holistic medicine practitioner Dr. Mashner at The Gut Authority would love to help you. Dr. Mashner's holistic medicine approach to health has a strong focus on functional medicine and lifestyle changes. We teach our patients how to provide their bodies with the right tools to heal itself from within. Our holistic medicine practitioner office is located in Daphne, Alabama and proudly serves the people of Pensacola, Florida 32501, and other nearby cities.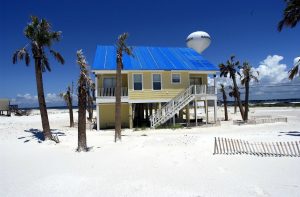 We Specialize in Functional Nutrition
Functional Nutrition, also known as Functional Medicine, says that our bodies are designed to be healthy. It's our job to provide the body with the tools it needs. Our holistic healing approach promotes repair and restoration that starts in the gut. We combine your health history with a comprehensive examination and functional testing. Using these results we are able to develop a plan of action designed specifically for you. Maintaining a healthy gut can help prevent more serious conditions, such as:
If you are at risk of developing any of these serious health conditions, starting to focus on your gut health could be your best option. We need to start finding the root of our illness so we can relieve uncomfortable symptoms for good! Arming our bodies with the right weapons is our best defense in maintaining optimal health.
Making Your Way to Our Office From Pensacola
We proudly serve the Pensacola, Florida area to include all patients who reside in the 32501, 32502, 32503, 32503 and 32504. You can find our office at 9113 Merritt Lane, Daphne, Alabama, 36526. If you live in Pensacola, Florida the quickest route to our office is:
Take I-110 North
Taking Exit 38 to AL-181 make a sharp left toward Spanish Fort/Daphne
Turn Right onto US-90 West
Turn Left onto County Road 13
Turn Right onto Merritt Lane
Our office is located on your right in the Williamsburg Office Park in Daphne, Alabama
Holistic Medicine Practitioner in Pensacola
Are you ready to try the holistic approach when it comes to your health? Are you tired of searching endlessly on the internet for help? If this sounds like you, then please contact us.
Our holistic medicine doctors will get you started on your journey to good health. Functional medicine is our specialty. You can count on our team of holistic medicine practitioners to take good care of you.
If you have any trouble finding us please don't hesitate to give our office a call at (251) 626-1234. The Gut Authority is proud to serve Pensacola, Florida and other surrounding areas.
Let Us Help You Today
If you're ready to collaborate with our team here at The Gut Authority, call us today! We will help to educate you and show you the tools your body needs to operate optimally. Let us set you up with an appointment to see our practitioner for a complete comprehensive examination. We look forward to helping you achieve your wellness goals.