If you're getting frustrated because traditional medicine isn't helping you then you should seek the help of a holistic medicine practitioner in Spanish Fort, AL 36527. Dr. Mashner will take the time to get to the root cause of your issues so that he can treat your entire body. Our team at the Gut Authority will give you the guidance and tools you need to live a healthy, full life.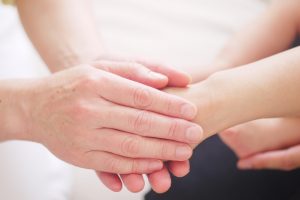 How Holistic Medicine Can Help You
We'll first run tests to figure out what's causing your symptoms. Next, we'll set you up with the tools you need to restore body balance and heal your gut. Our team will be there every step of the way to provide the support and guidance you need. We can help you out with a variety of issues such as:
Crohn's Disease
Anemia
GERD
Leaky Gut
Irritable Bowel Syndrome
Gluten disorders
Ulcers
And many other digestive issues!
We focus on the gut because a dysfunctional gut causes issues all over your body. Once we can heal your gut, then we can work to get you on your way to recovery.
How to Get to Our Office from Spanish Fort
We're happy to serve you in Spanish Fort, AL, and surrounding areas. Our office is a quick 10-minute drive from Spanish Fort and is located at 9113 Merritt Lane, Daphne, AL 36526. To get to our office, follow these directions:
Follow the US-90 E for 3 miles
Turn right onto Co Rd 13
Turn right onto Merritt Ln
Our office is in the red brick building across from the Dollar General store. You can always give us a call if you need help finding us!
Chat with Us Today!
The Gut Authority wants to see your issues resolved so that you can live a better life. Our team enjoys getting to help you live the healthy life you want. When you need a holistic medicine practitioner in Spanish Fort, AL 36527, we will be here. Contact us so we can schedule your appointment.