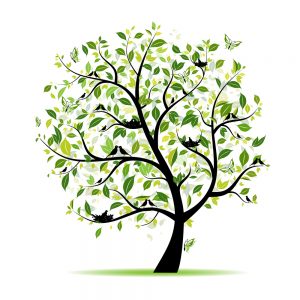 If you're looking for a functional medicine practice that will take a whole-body approach, you've come to the right place. The team at the Gut Authority specializes in helping many patients with their health and wellness. We want to help you too! As a holistic medicine doctor near you, Dr. Mashner's holistic approach to healing can take care of your needs.
Our Functional Medicine Approach & Treatment
We use a comprehensive approach to health and wellness. Unlike integrative medicine approaches combining conventional and unconventional medicine, we focus on functional and naturopathic medicine. Functional and holistic medicine involves a treatment plan with exercise, nutrition, family history, and other avenues of wellness. We focus on the whole person, not just the symptoms, such as with integrative medicine treatments. If you're dealing with chronic health concerns like thyroid conditions or digestive issues, we can help you find the source of them. 
Many people who deal with medical issues today. We help people recover from digestive issues by treating the cause, not the symptoms. Some health conditions we can help with include:
Gluten allergies
Chronic Pain
Ulcers
Irritable Bowel Syndrome (IBS)
Malabsorption
Gastroesophageal Reflux Disease (GERD)
And Others…
As holistic doctors, we aim to locate the source of your digestive issues and restore balance to your entire body. Your health condition is important to us.
Finding Our Office From Pascagoula
You can easily find our office if you live in Pascagoula or the surrounding area. We are located in Daphne, Alabama, at 9113 Merritt Lane. Pascagoula is less than an hour from our office. 
To find our office from Pascagoula, you can:
Locate I-10 East and merge onto it. 
Drive for several miles and take Exit 35 B toward US 90 East. 
After about 8 miles, make a left onto US 90 East. 
Turn right onto County Road 13. 
Make a right onto Merritt Lane. 
When you see the Williamsburg Office Park, you can park in the parking lot. Our office is located inside. We look forward to seeing you. 
Make An Appointment With Us Today
We make it our goal to help you naturally recover from digestive diseases. We are accepting new patients! Our approach to functional medicine is a holistic way to make this happen. If you need holistic doctors near you, contact us for an appointment so we can work together and reach your goals.