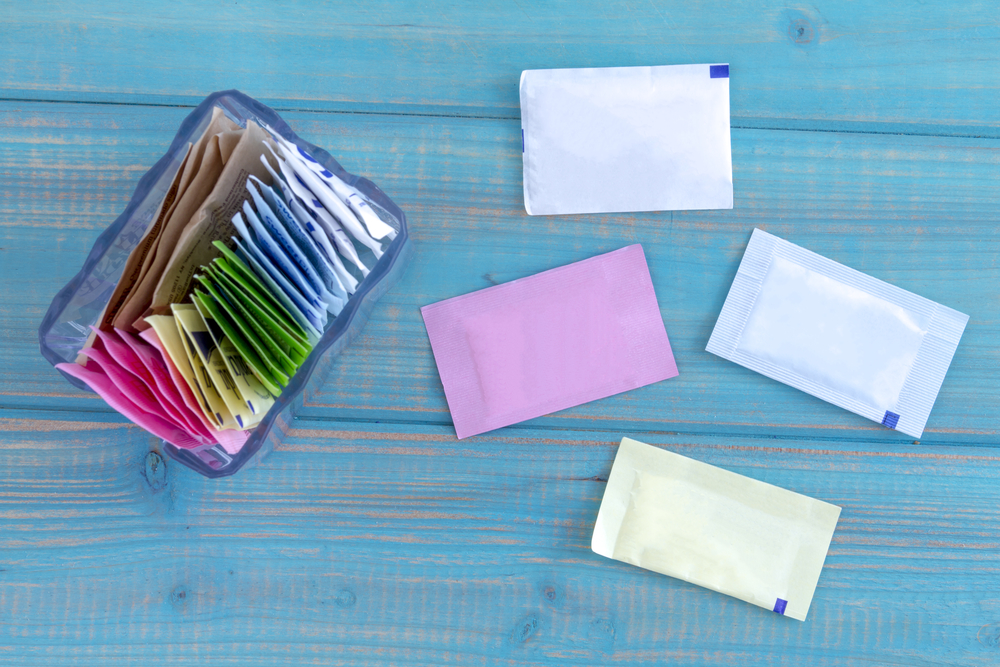 Many people today spend time looking for ways to lose weight and live a healthier lifestyle. One change people make is a change to their diet. When they make a diet change, they often substitute so-called "sugar-free" foods for the sugary foods that have been part of their diet. The problem with this change is that the "sugar-free" substitutes are actually artificial sugars.
Over time, consuming these foods cause digestive issues. One of the most overlooked digestive issues is leaky gut. Let's look at how avoiding artificial sugars can help people recover from leaky gut and other digestive issues.
The Power Of Your Gut
Certain foods we eat contain harmful chemicals that alter the lining of your intestine. You may have heard this area referred to as "the gut." Your gut is a strong fortress that prevents chemicals and toxins from entering your bloodstream and spreading to your organs. Sugar is highly inflammatory to your body and is one thing that can weaken your gut and prevent it from working correctly.
Sugar and Leaky Gut Correlation
Numerous foods and many "sugar-free" or "diet" drinks contain artificial sugars and other chemical ingredients that alter your gut over time. In fact, something as small as a breath mint or chewing gum has artificial sugar. Some "vitamins or supplements", mouthwashes, and kinds of toothpaste may also contain these sugars.
Harmful Side Effects
Many scientific studies show the harmful side effects of consuming artificial sugar in your diet. These studies showed high levels of glucose in the gut microbiota. Since your health relies on good gut microbiota, too much glucose can impact the proper balance of the beneficial gut bacteria and may also lead to yeast overgrowth or candida.
Leads To Digestive Disorders
Consuming these sugars can alter your metabolism, raise your blood pressure, and cause inflammation in your digestive tract. People usually notice these issues when they experience symptoms such as bloating and nausea. If ignored, these symptoms can lead to thyroid dysfunction, leaky gut, and more.  
Dealing With Leaky Gut
Leaky Gut occurs when the lining of your intestines becomes weakened and harmful toxins pass through. There are several factors that contribute to this digestive issue. One of the most common factors is nutrition. Certain foods that you eat can weaken the lining and cause inflammation. If left unchecked, it can lead to food allergies, chronic pain, and other severe symptoms. The first step is to understand the harmful foods and take action to avoid them.
Avoiding Artificial Sugars
When you're shopping for groceries, train yourself to read the ingredients in the things you purchase. Some of the most common sugars to avoid include:
Aspartame
Saccharin
Sucralose
Other processed sugars
Avoiding these sugars will keep you gut working correctly and increase your overall health and wellness.
Replace With Small Amounts Of Natural Sweeteners
We all crave something sweet now and then. Instead of eating sweets that have artificial sugars, choose to add small amounts of your own. When you want to sweeten your coffee, tea, or desserts, try using:
Raw, organic honey
Agave syrup
Stevia
Monk fruit
Xylitol
Keep in mind that you should only use small amounts of sweeteners. While these are organic sweeteners that you find in nature, they are still sugars. Eat these in moderation.
Partner With A Functional Medicine Doctor
If you're dealing with leaky gut or another digestive disease, contact a functional medicine doctor near you. A functional medicine doctor will work with you and help you heal and recover from leaky gut. By using nutrition and other holistic techniques,  such as a test for leaky gut, you can naturally restore balance to your system and feel good again.
Are you ready to try a new approach to health and wellness? Contact the team at The Gut Authority today. We look forward to helping you.