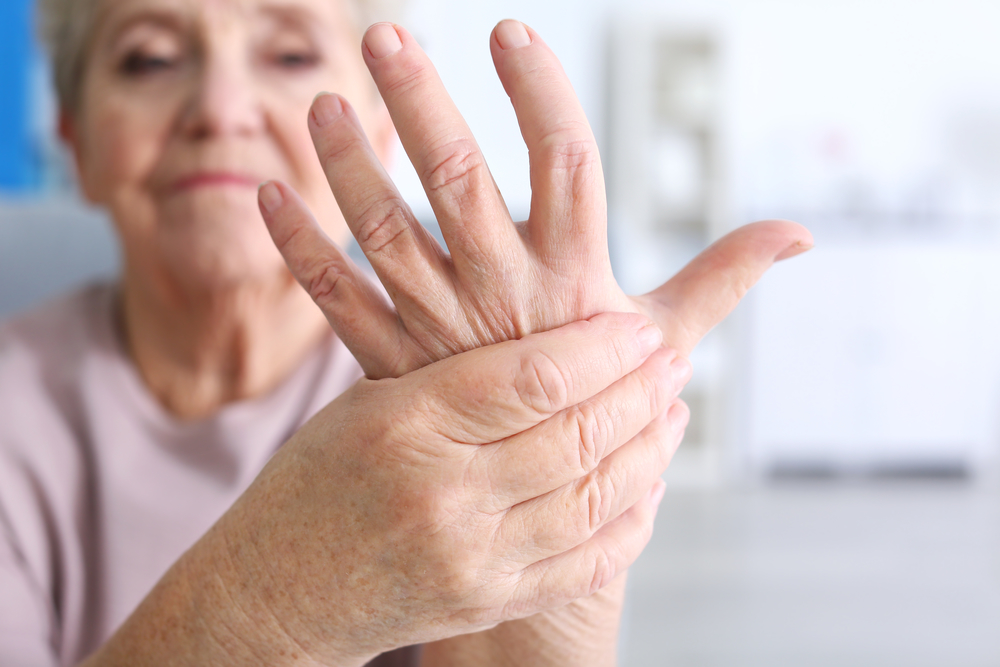 If you're struggling with arthritis symptoms, perhaps you feel there is no end to the discomfort. Dealing with arthritis pain can decrease your energy and make it difficult to do the things you love. The good news is that there are ways to naturally improve the discomfort and get back to feeling better again.
What Causes Arthritis?
Arthritis is a disease of the joints in the body. Each person experiences arthritis symptoms differently. Some people deal with pain in the hands or feet while others have pain all over the body. Many people have crippling inflammation and pain that often results in crippling effects.
There are several factors that result in arthritis. Family history and other health habits are factors doctors look at when diagnosing this disease. There are also different forms of arthritis such as those that are autoimmune.
Dealing With Arthritis Symptoms
Stiffness, inflammation, and decreased range of motion are painful symptoms of arthritis. If the symptoms are left untreated, you may experience low blood counts and permanent damage. Most doctors prescribe anti-inflammatories and pain relievers to help with these symptoms. However, these medications can result in nutritional deficiencies which may actually contribute to arthritis symptoms. Also, some forms of arthritis can result from autoimmune disorders. Taking a look at your nutrition and lifestyle habits may help you naturally recover from or reduce these symptoms.
Improve Your Symptoms Naturally
Eating a healthy diet that is free of inflammatory irritants and rich with antioxidants will help reduce inflammation in your body. Once you reduce the inflammation, you can help your body naturally heal from the damage. There is research that suggests certain foods can actually cause inflammation in the body. Dr. Peter Osborne, of The Gluten-Free Society, shares research that gluten is one of the main cause of inflammation in the body.
The good news is that you can take steps to avoid inflammatory foods and fill your diet with nutrient-rich choices. Here are some ways you can do that.
Say Goodbye To Gluten
You can find gluten in many foods you eat. Many processed foods and grains have gluten in them. Gluten causes inflammation in your digestive system and prevents your body from absorbing proper nutrients. In order to start healing your body, stop eating foods that contain:
Artificial sugars and preservatives
Gluten
Dairy
Corn
Grains
Fried foods
Eliminating gluten and other inflammatory foods from your body will get you on the road to recovery quicker.
Eat Fresh Foods
Grocery stores have plenty of fresh and nutrient-filled foods along the perimeter of the store. Eat and cook with foods that have natural minerals and vitamins to promote healing in the body. Some excellent choices consist of:
Dark leafy greens – spinach, kale, chard
Citrus fruits – oranges and grapefruits
Fresh berries – blackberries and blueberries have antioxidants to flush out toxins
Fresh-water salmon and wild caught (not farm raised) Cold water fish- contains healthy fats like Omega-3
Tumeric and ginger – natural inflammatory spices
Fresh foods help reduce inflammation and reduce your arthritis discomfort.
Increase Your Exercise
If you're dealing with arthritis symptoms, chances are you want to avoid unnecessary movements. However, that's the last the thing you should do. Maintaining regular exercise will keep your joints from becoming stiff. Here are a few helpful exercises to engage in:
Swimming – this form of exercise doesn't place pressure on your joints. Unlike jogging or running, swimming is relaxing and soothing. You can even choose an indoor, heated pool that will help soothe sore joints.
Stretching – don't underestimate the power of stretching. Leg raises and other simple stretches will keep your joints flexible.
Engage in some form of exercise daily to reduce inflammation and improve joint mobility.
Let Us Help You Today
If you're looking for a natural way to improve your arthritis symptoms, let us help you today. At The Gut Authority, we use a unique combination of functional medicine and chiropractic techniques to help you recover holistically. We look forward to helping you.