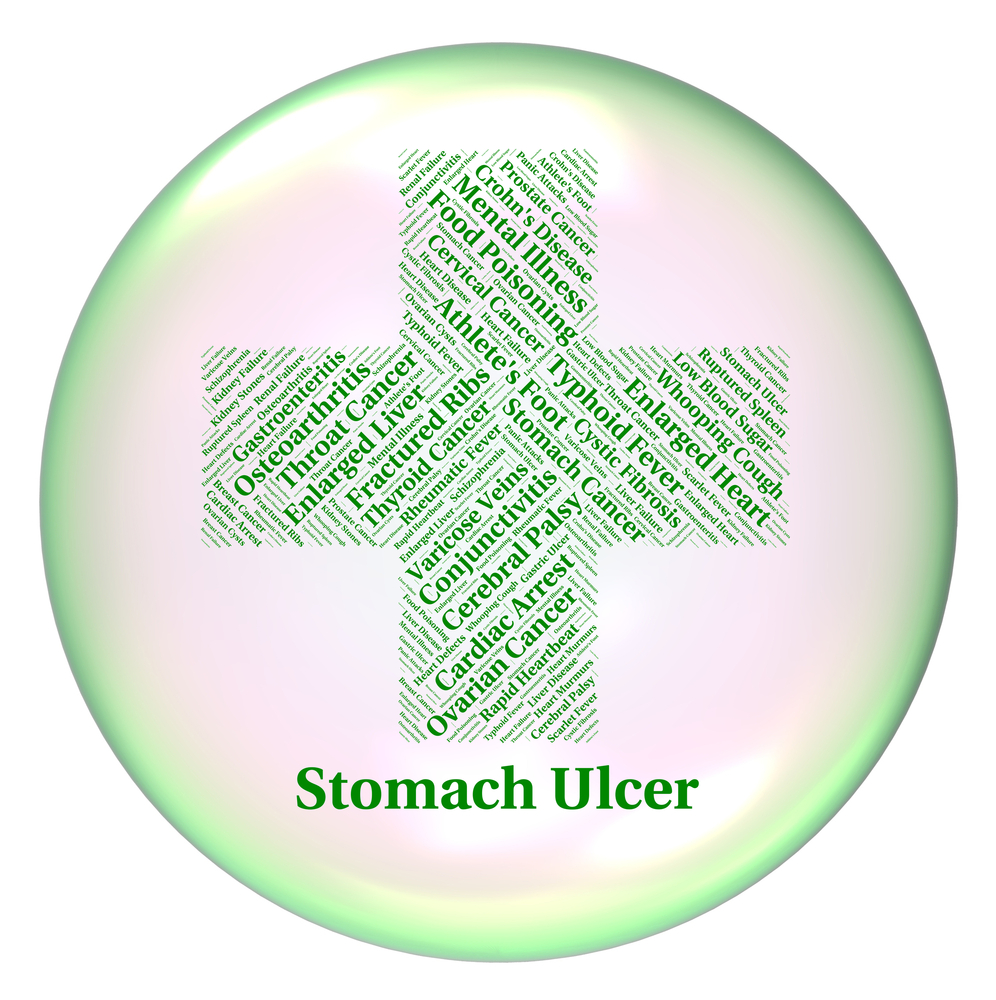 People every day who are suffering with  gut issues  have a hard time deciding what they should and should not eat. This can be extremely difficult if you are suffering from health issues such as a stomach ulcer. A stomach ulcer is an open sore on the lining of the stomach. It can cause stomach pain or an upset stomach and  it can also lead to internal bleeding.
The foods you eat have a huge impact on your health and how you feel, more so when you have a stomach ulcer. By eating certain foods you can irritate the ulcer and make yourself feel worse,  but by eating the right foods you can help reduce your symptoms and even promote healing. 
What Causes Ulcers
Before you can control the symptoms of a stomach ulcer and start the healing process you need to know what causes an ulcer. There are many different causes of stomach ulcers but these are the most common:
Helicobacter pylori infection is also known as H. pylori can increase acid production and cause inflammation in the stomach leading to a stomach ulcer. According to studies, about 80% of stomach ulcers are caused by this bacteria.
Another cause of stomach ulcers is related to the use of NSAIDs. Frequent use of nonsteroidal, anti-inflammatory drugs can damage or impair the mucous lining of the stomach. This can leave it open to damage from stomach acid. Types of NSAIDs that are frequently overused can include ibuprofen and naproxen
Less common causes of stomach ulcers can be tumors and other diseases. Diseases that can result in excessive acid production in the stomach can also cause erosion on the stomach lining,  which in return creates large ulcers.
It does not matter the cause of your stomach ulcer, healing them is a major concern of most people. If ulcers are left untreated they can turn into serious issues for you. These issues can include dark and bloody stools, obstruction or blockage in the digestive tract, perforations in the stomach wall, and even peritonitis. 
Your Diet
When you are dealing with stomach ulcers there are certain foods you should avoid. These can slow down the healing process of the ulcer and just flat out make you feel worse. When you are dealing with stomach ulcers some doctors may want to prescribe you an antibiotic or acid-reducing medication.  But remember, acid lowering medications were not designed for long-term use. There are intended for temporary reduction of acid levels to allow healing to take place. long-term use of acid lowering medications after ulcers have healed can create its own set of problems.   It is also a good idea to stop the use of NSAIDs.
Foods to avoid can include:
Alcohol

Pepper 

Caffeine

Carbonated drinks

Tea

Coffee

Peppermint

Spearmint

Chocolate

Tomatoes

Spicy foods

Citrus foods
It is important to keep in mind this is just a general list and not everyone that has a stomach ulcer has issues with these foods. These foods and beverages are just known to increase the secretions of stomach acid. 
Doctors say that eating a healthy diet that is rich in fruits, vegetables, and fiber can actually help heal your body. Some foods and beverages that may help you include:
Apples

Grapes

Pomegranate

Green tea

Vegetables

Curcumin
If you think you are experiencing stomach ulcers it is important to talk to your health care provider. You could be referred to a specialty doctor in extreme cases,  but most people start with their primary care doctor. Should you have pain in the upper part of your stomach shortly after eating this could be a sign of an ulcer.  Other symptoms can include:
These symptoms can be signs of a stomach ulcer or other health conditions.
Contact Us
The Gut Authority is located in Daphne, Alabama,  but we are happy to serve patients from Mobile and Gulf Shores, Alabama,  the Florida Panhandle, and the Mississippi Gulf Coast.  If you are having gut issues,  or suspect you may be dealing with stomach ulcers,  give our office a call.  We can schedule  an appointment to help determine if your symptoms are because of an ulcer or some other digestive issue. Our goal is to teach you how to help you address the cause of your symptoms and help your body heal naturally.   Remember,  our motto is "healthy gut, healthy life". We look forward to working with you.