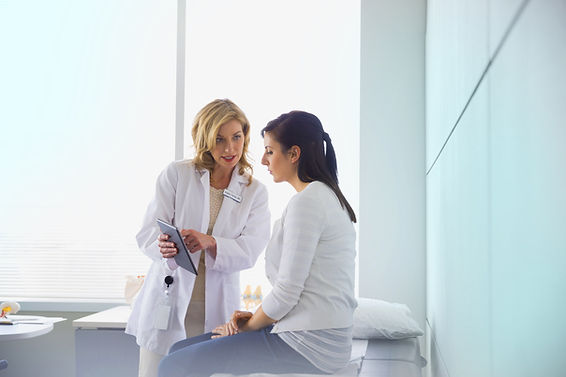 If you're considering a new approach to healthcare, you are not alone. While conventional medicine focuses on chronic symptoms, functional medicine dives deeper into the root cause of illness. This approach recognizes chronic health issues and moves beyond them to discover the reason for imbalances and helps patients to recover. 
Understanding Functional Medicine 
Functional medicine , also referred to as functional nutrition, views each patient as a unique individual. Each patient deserves a personalized approach to healthcare based on their genetics, environment, and lifestyle. These factors contribute to imbalances in the body that can lead to chronic health issues. Rather than isolating the symptoms, functional medicine seeks to uncover the root cause of the symptoms and promots recovery from the inside out. 
Identifying the Root Cause
As a holistic approach to healthcare, functional medicine aims to understand how nutrition, lifestyle, stress, and genetics affect the body. Functional medicine doctors use various techniques and tools to help uncover the root cause of illness. They customize each recovery plan to address the unique needs of individual patients to promote recovery and optimal wellness. 
The Role of Functional Testing
Functional medicine doctors look at more than a few factors when evaluating patient health. They may use laboratory testing to better understand  gut health, immune function, and hormone levels. The results of biochemical and physiological imbalances often reveal the cause of chronic dysfunctions so doctors can create a customized plan for recovery. 
Viewing Nutrition as Medicine
Nutrition plays an essential role in overall health and wellness. Functional medicine doctors place a high priority on  'food as medicine. ' They create personalized nutrition plans that support each patient's unique health needs, taking into account potential food sensitivities. Personalized nutritional plans help restore balance and promote recovery. 
Lifestyle Modifications and Mind-Body Connection
The functional medicine approach to healthcare is all about the doctor-patient relationship. By listening and focusing on a whole-body approach, doctors can better understand how to promote recovery. This holistic approach includes exercise, sleep, and stress management techniques. Emotional, physical, and psychological factors work together for optimal well-being. 
Integrative Approach to Treatment
Functional medicine doctors use herbal medicine, stress management, mind-body practices, nutritional supplements, and lifestyle modifications for recovery. Combining functional nutrition with these therapies provides an integrative approach that can help restore balance to the body. 
Empowering Patients
One of the best things about functional medicine is that it empowers patients to take control of their health. When patients understand the reason for their symptoms, they can participate in their own recovery. Function medicine doctors guide them on their health and wellness journey with lasting mind and body habits that promote optimal health and wellness. 
Functional Medicine Promotes Recovery
The goal of functional medicine is to promote longevity and long-term health. This holistic approach encourages comprehensive recovery techniques that restore health from the inside out. this personalized and integrative approach can help reduce chronic illness,  and helps patients live the life they love. 
Contact The Gut Authority Today
If you're looking for a different approach to healthcare, contact The Gut Authority in Daphne, Alabama for a consultation.  We are just a short drive from Mobile, AL, and  look forward to helping you on your health and wellness journey.